Speed Networking Event
Eight Club Moorgate, London
24th May 2017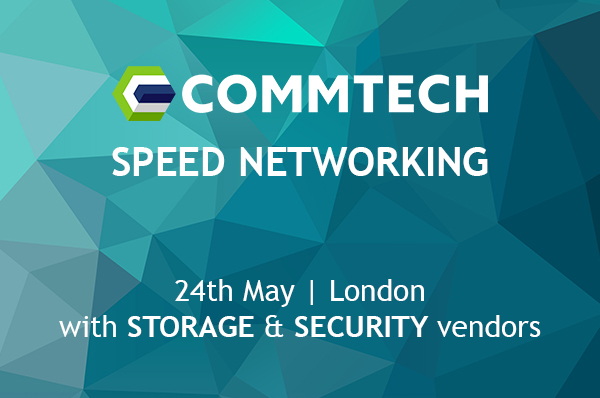 Join us on May 24th in London and discover new disruptive technologies.
This Speed Networking Event enables Commtech's partners to make new vendor contacts through one-on-one focused conversations lasting just 10 minutes each. Each vendor will present how their different technologies can add incremental revenue to your business and through differentiation allow you to attract and gain new customers.
After the speed networking, take time to network with vendors of interest and get to know their products and solutions over complimentary lunch at Eight Club Moorgate, London EC2A 2BX
All partners are welcome, so feel free to bring a colleague along too!
View all events